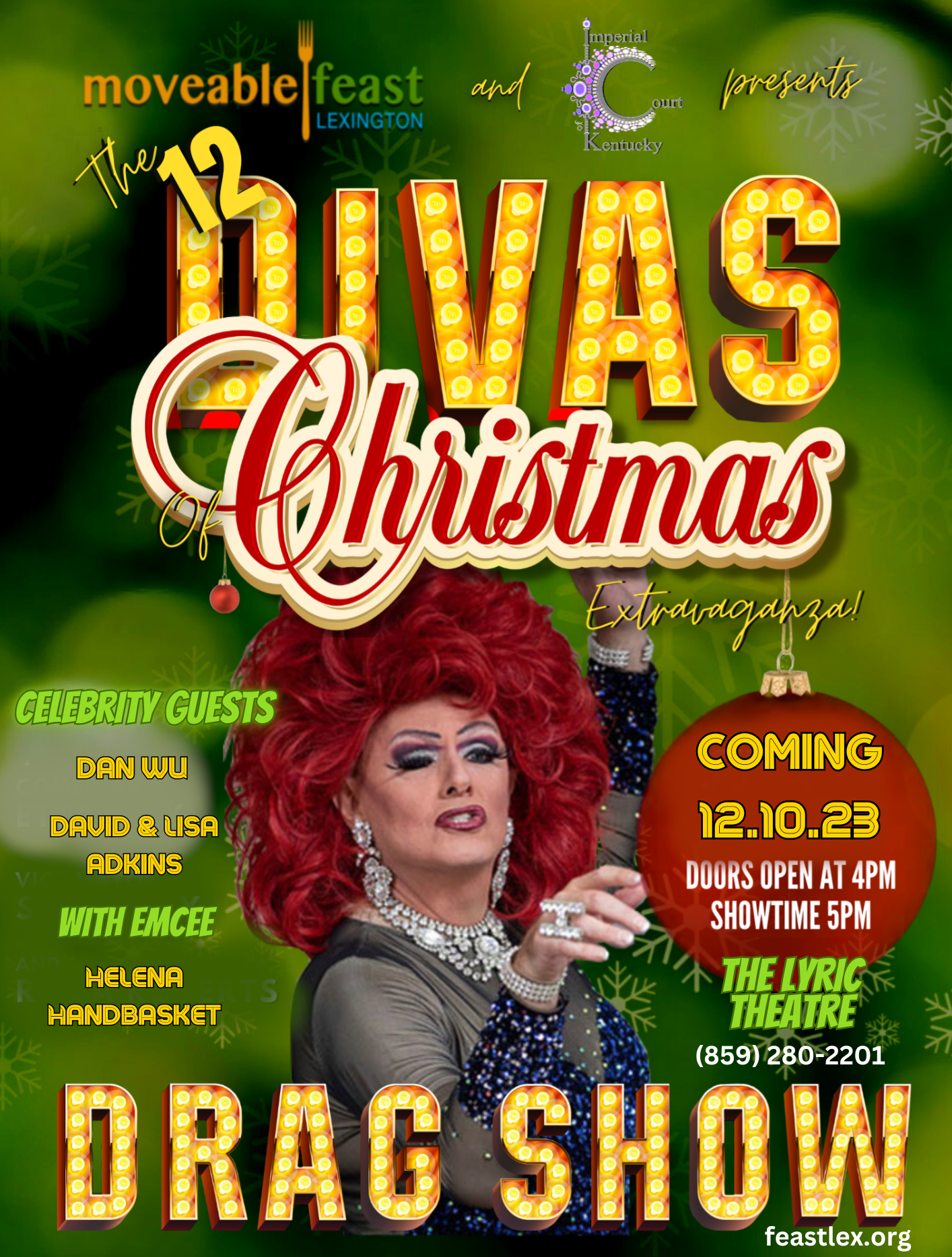 Since 1998 Moveable Feast has been preparing and delivering hot, nutritious meals to people with HIV/ AIDS and people on hospice care provided by Bluegrass Care Navigators, their caregiver(s), and dependent children in Fayette County. In 2022 we surpassed 700,000 meals delivered. The inflation rate in the past year has made continuing our mission much more challenging. We are gathering together today to have fun celebrating this holiday season while also demonstrating Moveable Feast's and you the audience ' continued commitment to the mission.
I want to thank our sponsors, The Imperial Court, Terri's Catering all the people that served on the 12 Divas of Christmas Extravaganza committee, Moveable Feast Board of Directors, those that donated to the silent auction, all the volunteers that made this event happen, and last but not least our celebrity divas-David Adkins, and his partner in life Lisa Adkins, and Mr. Dan Wu.
I am delighted that you have chosen to spend this afternoon with us and grateful for your continued support of Moveable Feast and the Imperial Court of Kentucky.
-Terry Mullins Executive Director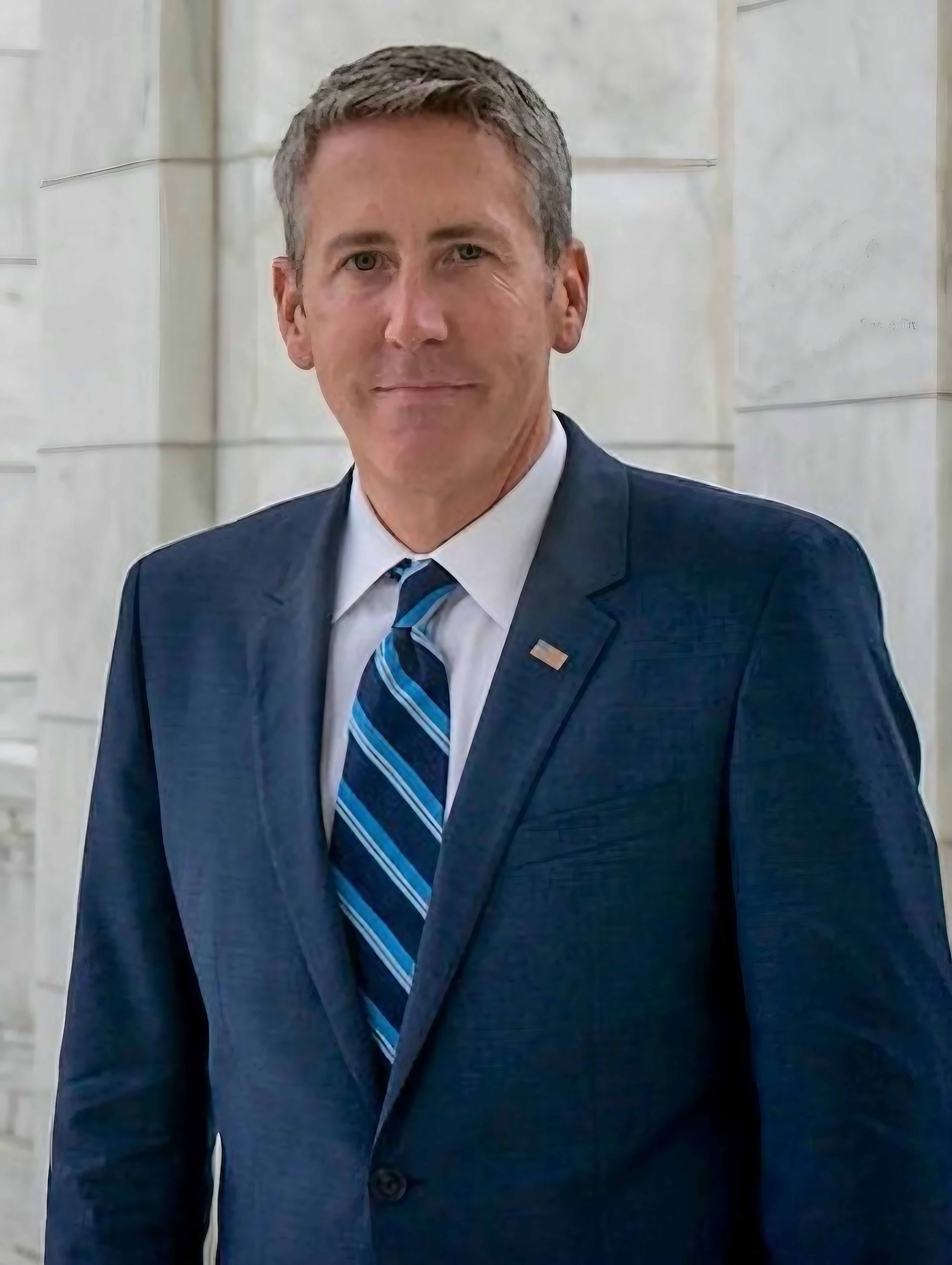 -Celebrity Guest Diva, David Adkins
David has been a lawyer, legislator, higher education administrar, and nonprofit organization leader, but tonight, with apolgies to the great Dolly Parton, he gets to add "Drag Diva" to his resume. David salutes the talented performers and generous audience at tonight's show for helping sustain the vital work of Moveable Feast.
-Celebrity Guest Diva, Lisa Adkins
Lisa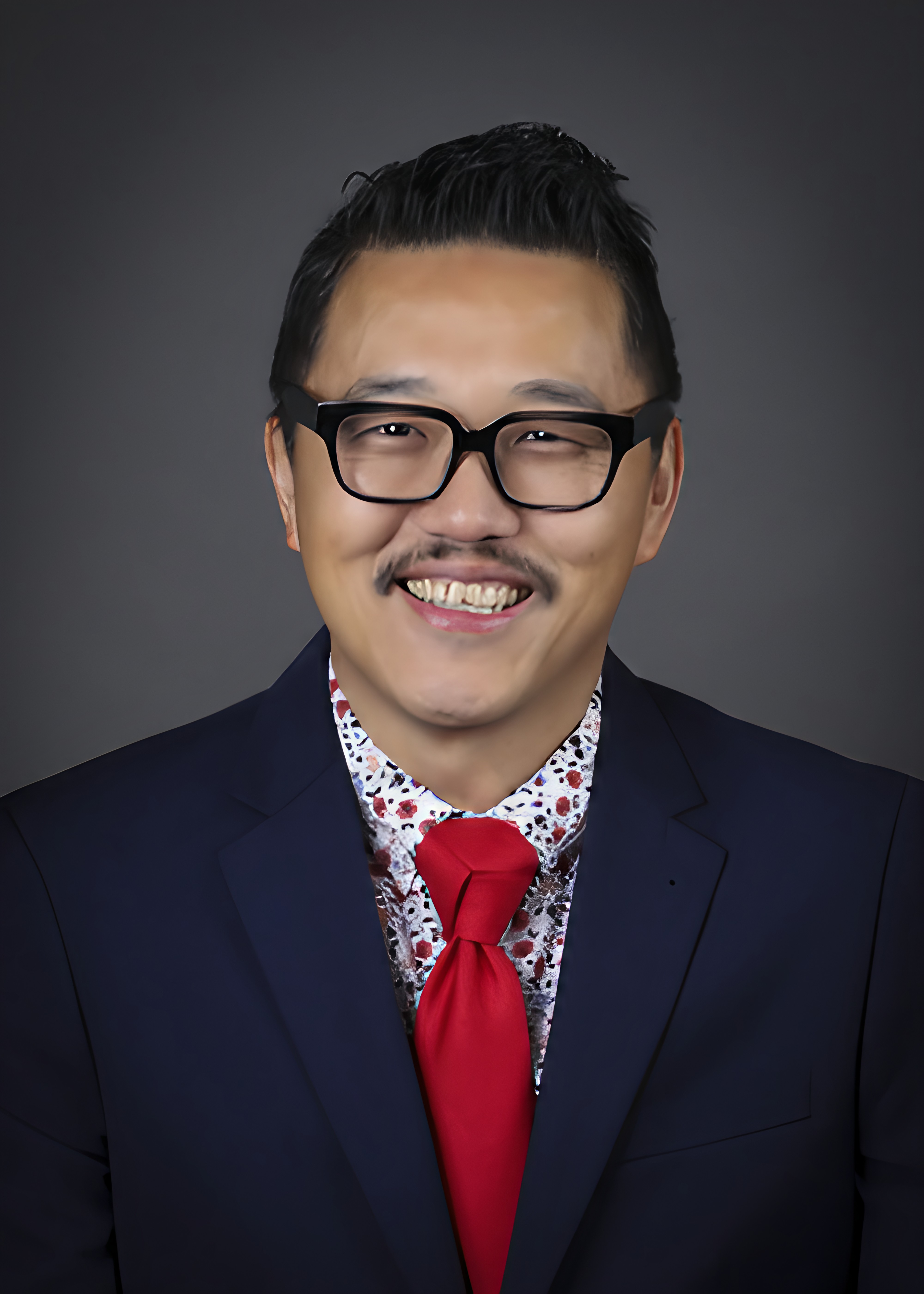 -Celebrity Guest Diva, Dan Wu
At-Large Council Member and Vice Mayor Dan Wu was first elected to office in November of 2022. Born in China, Dan came to the United States as a child, first to Fargo, North Dakota, then settled with his family in Lexington. A graduate of Henry Clay High School and the University of Kentucky, Dan has been a jack of all trades, having worked in journalism, retail, restaurants and other fields.
A former board member of LexArts, The Human Rights Commission, Local First Lexington, KY Equal Justice Center, and CivicLex, Dan has been very active in the community, working on issues ranging from food insecurity to immigrant and refugee rights. He created both the "I Am A Kentuckian" and "Immigrants and Refugees Belong Here" campaigns. Most recently, he was the owner and operator of Atomic Ramen, a restaurant with multiple locations in Lexington.
Dan is married to Lauren, a high school teacher of kids with moderate to severe disabilities and an LGBTQ+ advocate, and father to daughter Sofia, step-daughter Lilly, and a trio of feline kids Cake, Talulah Mae and Tammy Faye. In his spare time, Dan loves crosswords, jigsaw puzzles, binging bad sci-fi shows, and cooking for his family. His kryptonite is unusually flavored potato chips.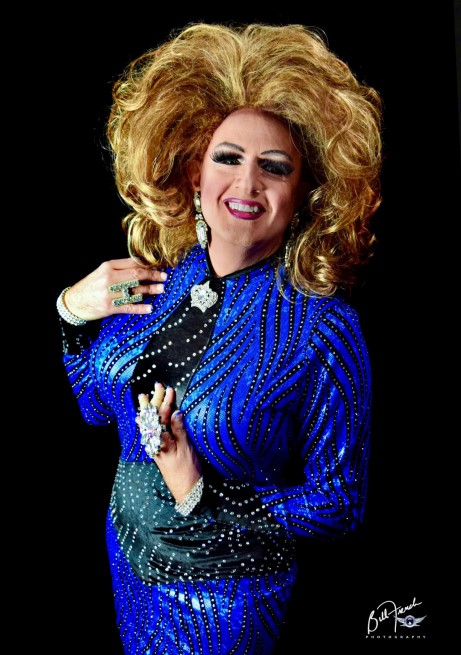 Emcee, Helena Handbasket Helena Handbasket-Mistress of Ceremonies
The First Lady of Rhythm, Beauty, and Laughter, (pronounced HELL-in-uh ... HAND-bass-kit), also known as Mamaw (pronounced MA'AM - mawwwww) is a famous star throughout the world (at least in her own mind). She is a comedian, vocalist, TV personality, storyteller, corporate em- cee, motivational speaker, social commentator, cookie baker, and is fun at parties. Helena was the originator of Praise Fest Lexington, and loves to attend and participate in functions to support the adoption and care of our fur baby friends. She is an advocate for social justice for ALL people and is quick to offer her opinion, praise, and/or criticism
on topics that touch her heart.
If you pay close attention to Helena you will realize there is clearly something very different about this performer. With each joke, story, or song "she" shares her wit, wisdom, and outlook on the world – and often those are as strong as her love of Vodka and Chocolate. Her "one woman" cabaret nights include everything from torch songs (live vocals) to humor and Helena often shares some of her favorite stories about her life – both real and imagined … you get to decide which is which – sometimes the line is fuzzy.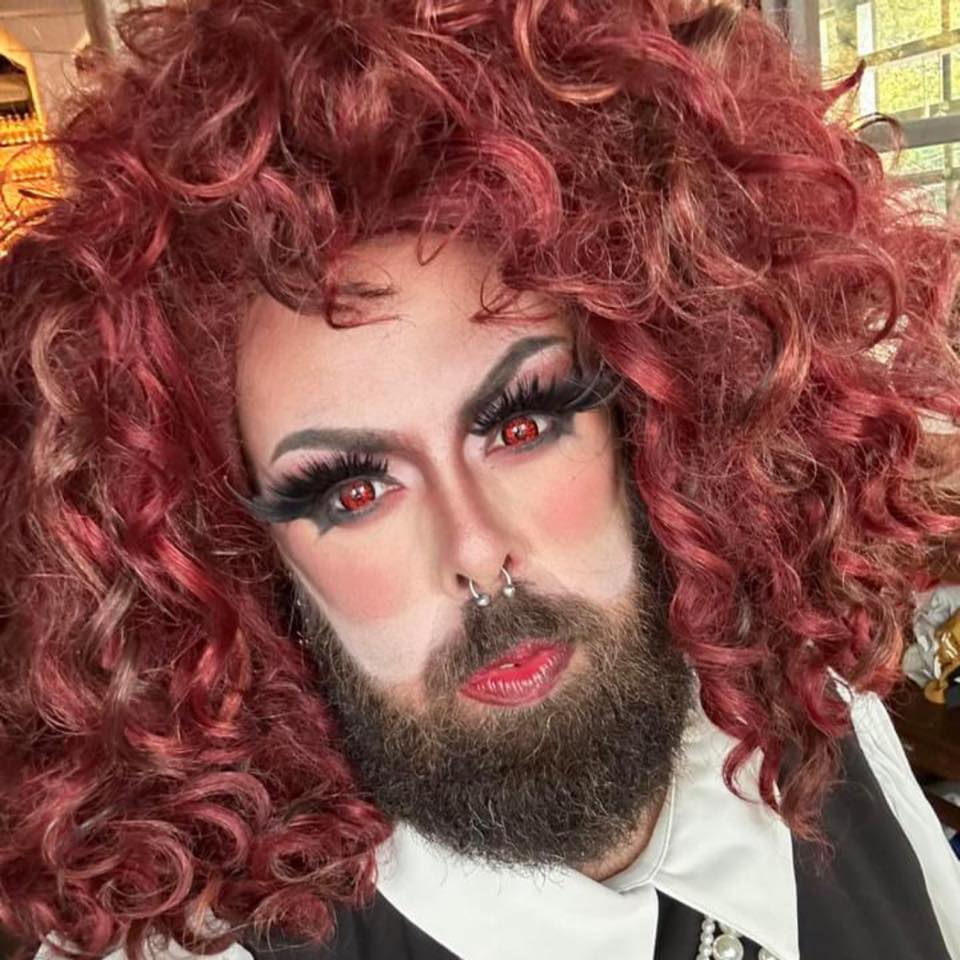 Benita Bloom
Benita currently resides in Lexington Kentucky with their partner, their dog Zeek and their cat Thackery Binx. They are originally from Eastern Kentucky and started doing drag on Halloween in 2009. They have been a very active member in their community bringing together performers to raise thousands of dollars for local charities through Benita's Blessings held each month at Crossings Lexington. Having come out as non-binary and doing
bearded drag since 2017, Benita continues to advocate for
the non-binary community whenever they can. In 2021, they became the first non-binary title holder for Lexington Pride as MX Lexington Pride. They continue to work to bring the message of acceptance to the stage across the state of Kentucky and beyond.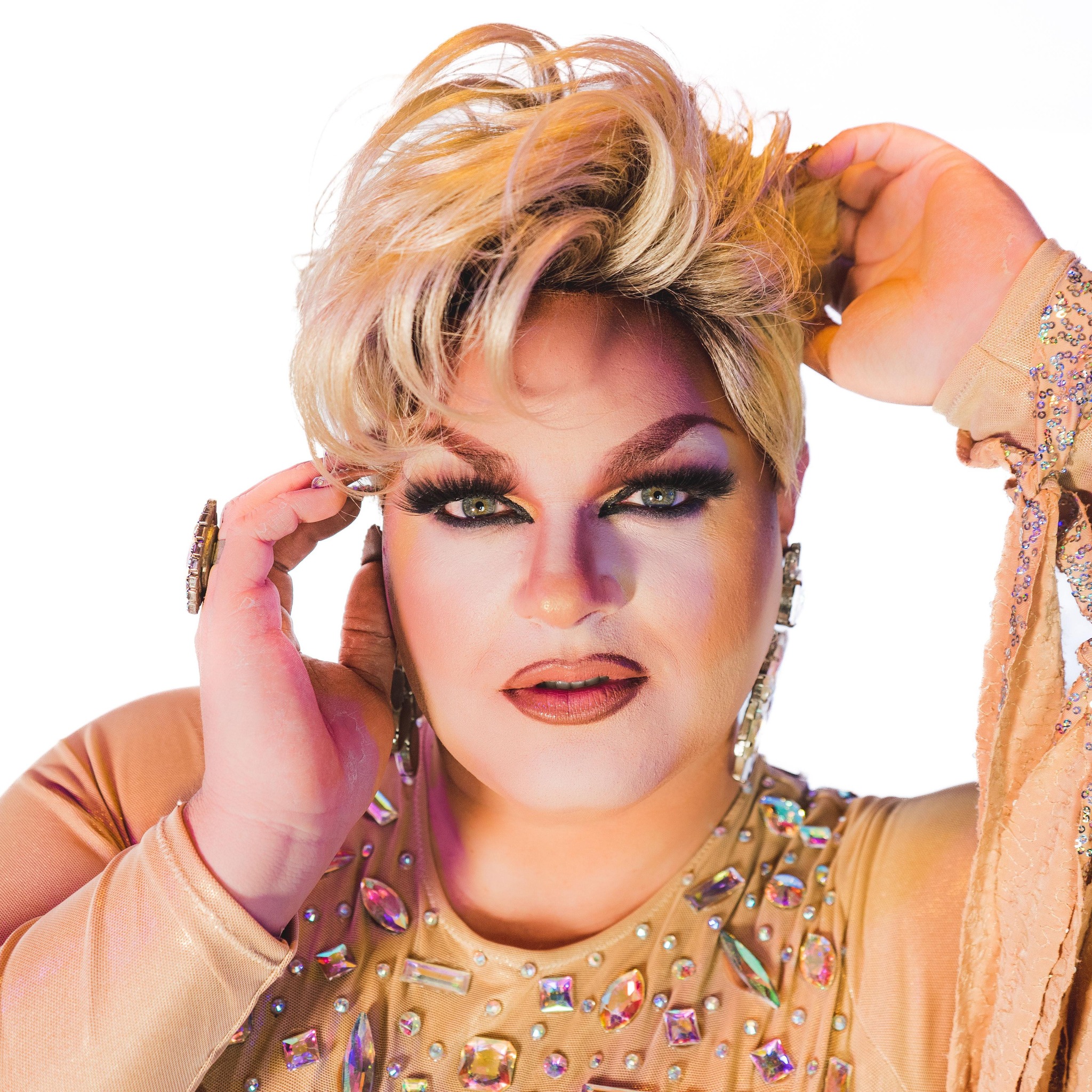 Kali Dupree
Kali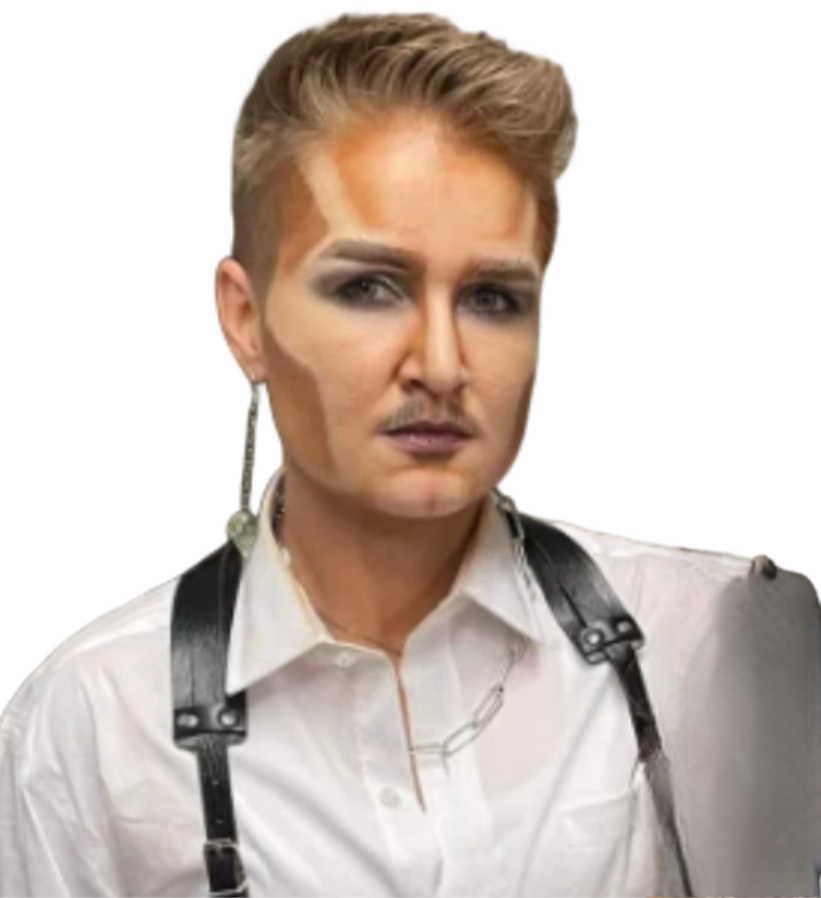 Sir Lasher Lacher
Sir Lasher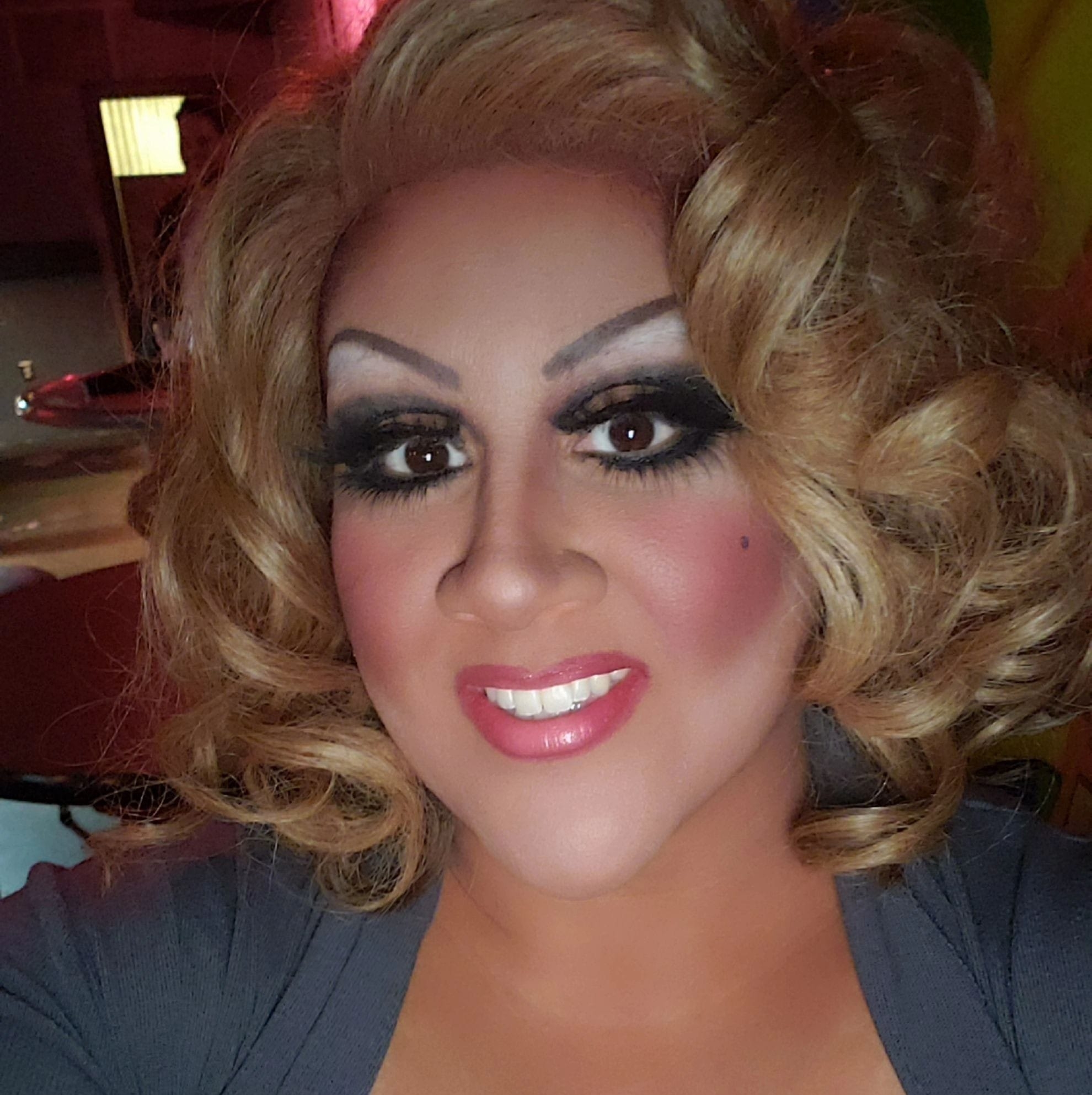 Diva Lilo
Diva Lilo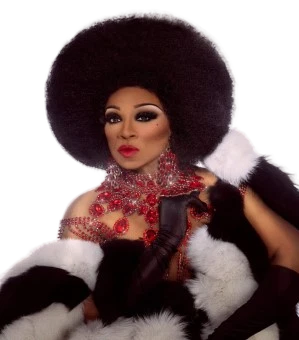 Sasha Grant Sasha originally hails from Hardinsburg, Kentucky. Sasha is a for- mer Miss Lexington, Miss Bar Complex, and Miss Midwest All- American Goddess at Large. Currently, she is cast at the Board and You Bistro Drag Brunch. Sasha is also a professional opera singer and has made her debut in several venues throughout the United States and Europe.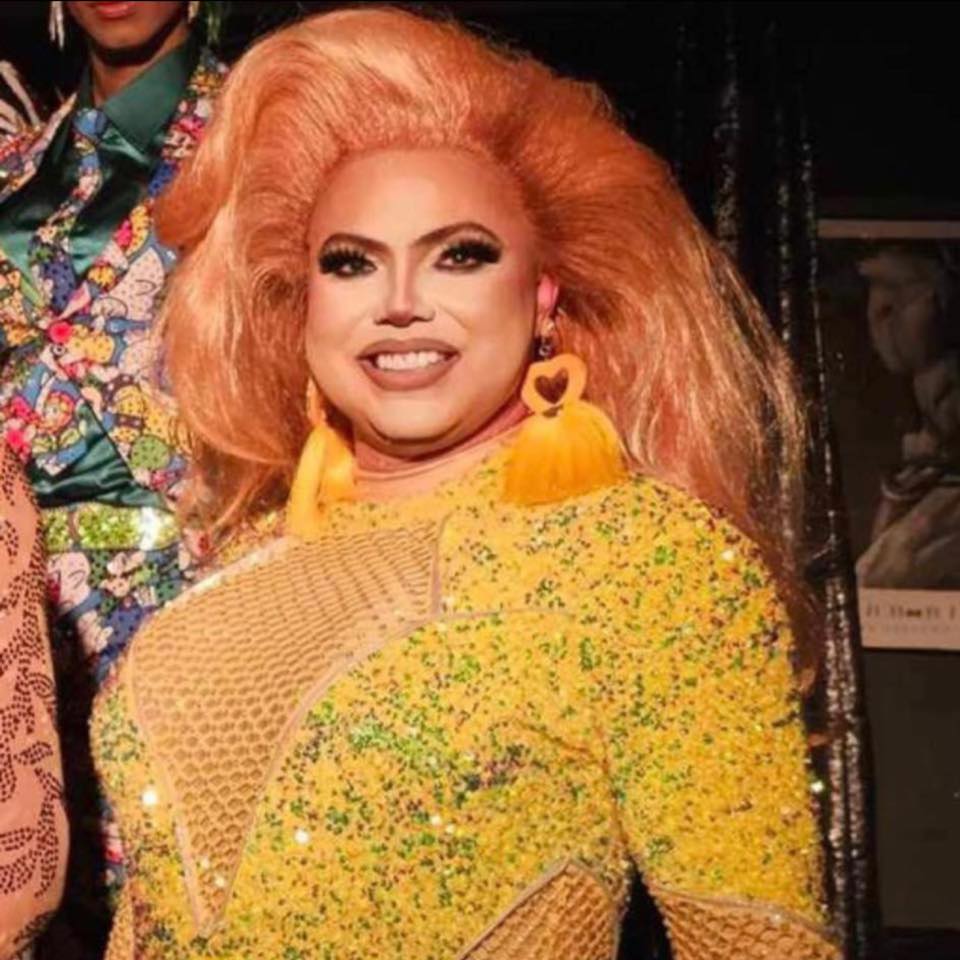 Petty Poussey
Petty Giuliana Poussey –Mistress of Ceremonies, Petty Giuliana Poussey has dedicated nearly two decades to public service. Her local community engagement has led to serving on the board of Lexington Fairness, becoming a Court Appointed Special Advocate for CASA of Lexington, as well as working in fundraising and development for nonprofits such as Big Brothers Big Sisters of the Bluegrass and Lexington Habitat for Humanity. Petty served as Empress 37 of the Imperial Court of Kentucky. During her reign, with the communities' help she raised over $100,000 for many charities including Moveable Feast. Petty resides in Lexington with her husband and local drag entertainer, Shady Dior Couture.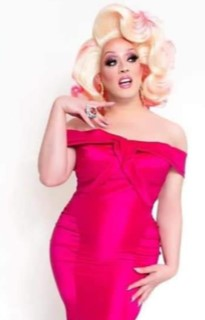 Uma Jewels Uma is an internationally recognized entertainer, having been featured in a national voting PSA campaign with HBO and GLAAD, in addition to making appearances on radio, television, magazine covers and articles, web materials, and a cover story for the Lexington Herald-Leader, she was also featured in the New York Times. As Empress 38 of The Impe- rial Court of Kentucky, Uma has been able to raise nearly $20,000 for local Bluegrass charities directly from her own kitchen on Facebook Live throughout the ongoing Covid–19 pandemic. Uma has performed Coast-to-Coast and everywhere in between! And she looks forward to helping Moveable Feast raise money tonight, $1 at a time.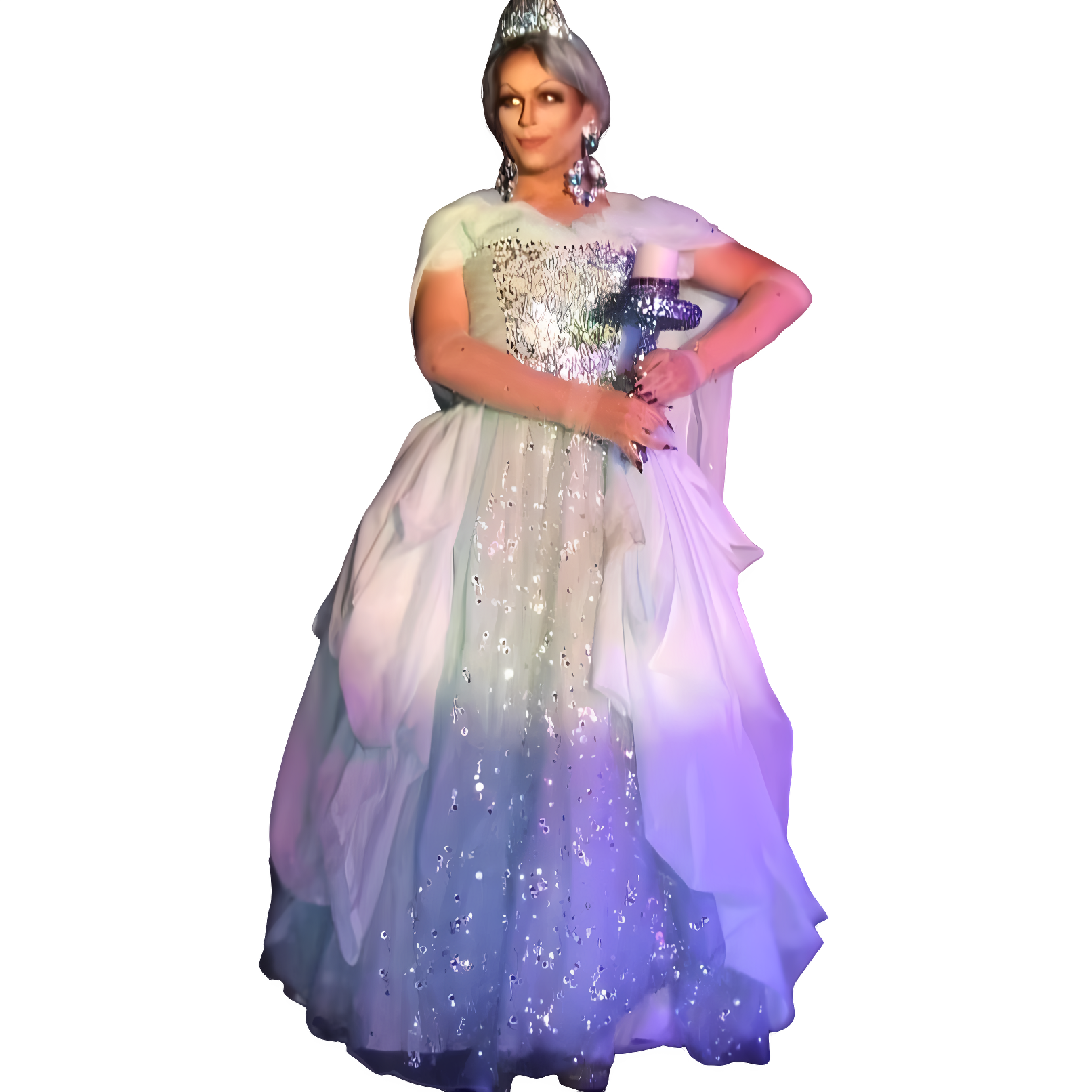 #Sofawnda Peters #Sofawnda is Lexington's very own Queen of Camp and all things quirky. #Sofawnda started her journey as an employee of Moveable Feast in 2019, working in whatever capacity was needed and always willing to help out those in need in their community. #Sofawnda brings a sense of loveable energy to the stage when she performs and audiences are always asking for more after each performance. #Sofawnda
is the current reigning 2019-2021 Miss Bar Complex and Miss Firecracker. # Sofawnda also has a passion for acting and even starred in a local theatre production of The Boys in the Band with The ActOut Theatre Group, Inc. #Sofawnda plans to do more theatre spots soon and is excited to once again be one of your DIVAS this evening.
Please patronize our sponsors: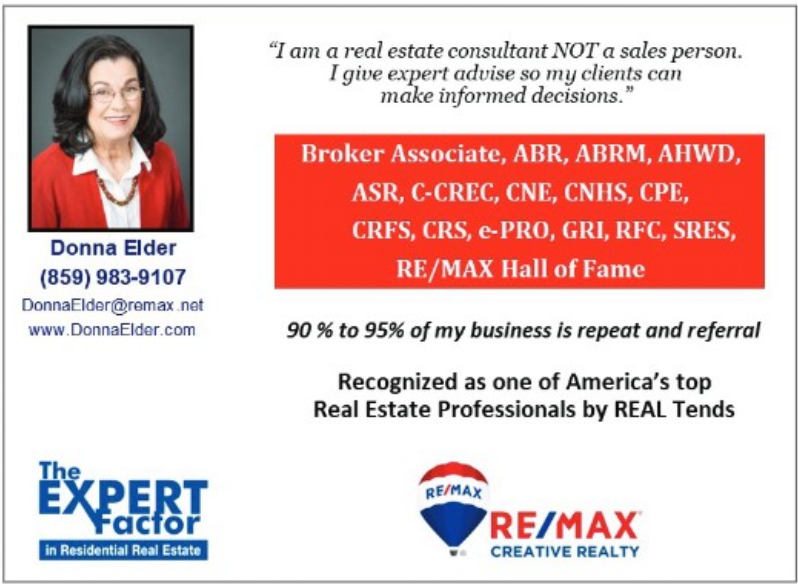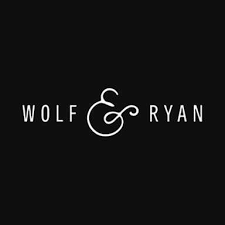 ________THANK YOU_______ Jill & Cliff Gookin Jeremy & Denny Bates Lanny Adkins & Floyd Kackey louise & david Booth