Volunteer Today!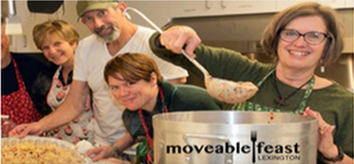 Moveable Feast Lexington is a volunteer-driven organization committed to enhancing the quality of life of people in Lexington/Fayette County living with HIV/AIDS or who are on Hospice Care for any reason.
Volunteers and staff work together to provide clients with fresh meals and groceries. Volunteers also provide direction in every aspect of Moveable Feast Lexington, from client and program support to serving on the Board of Directors.
Meals Delivery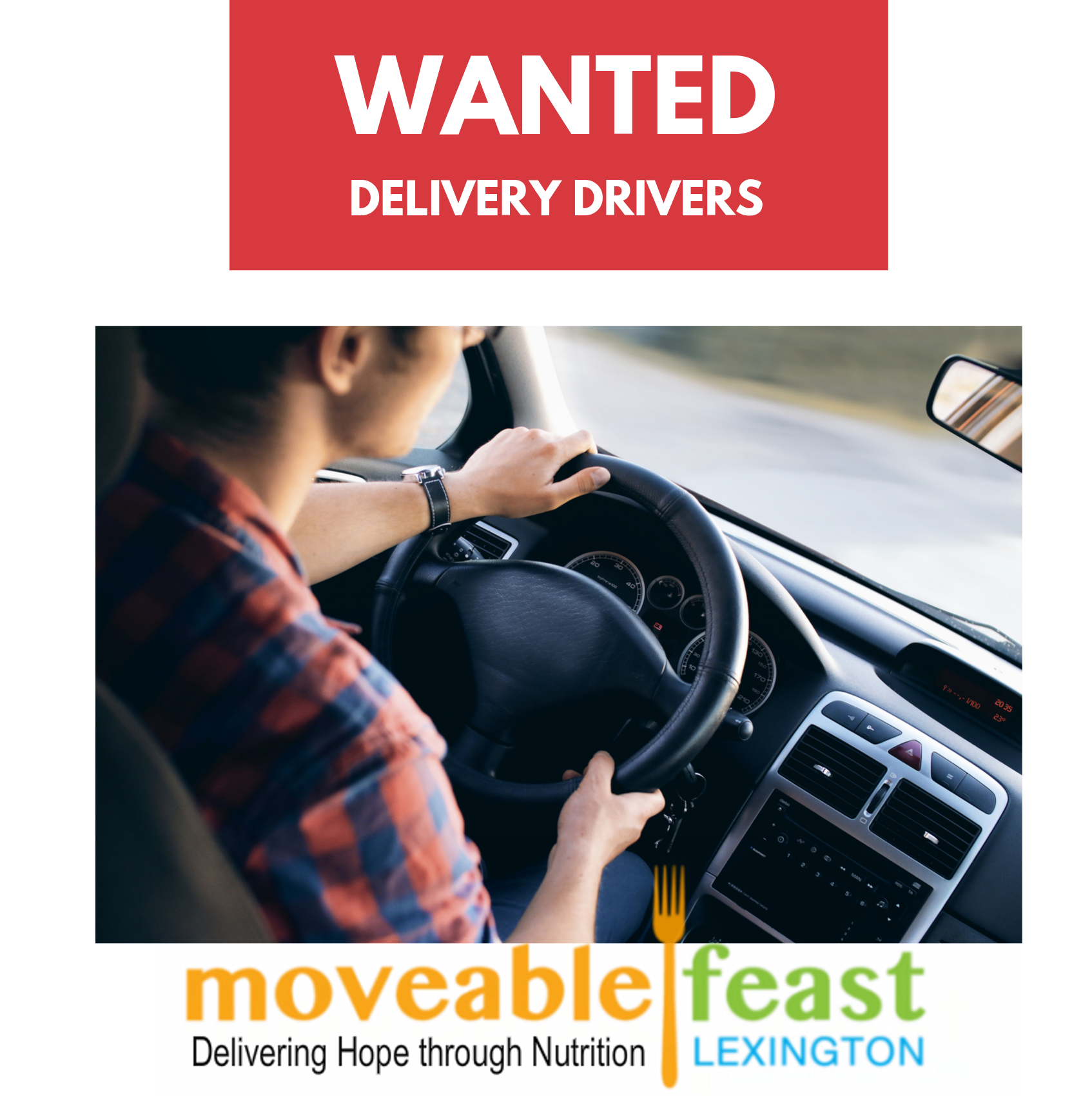 Hello, and thank you for your interest in volunteering with Moveable Feast!
We need drivers to deliver meals to HIV/AIDS and hospice patients in Lexington with food insecurity. Our clients depend on the food we prepare, and the more volunteers we have, the greater will be the impact we can make.
Please know all our drivers must receive training on a delivery route with an experienced volunteer or staff member.
Here are the four easy steps to meal deliveries:
1. Arrive at Moveable Feast between 4-4:30 pm – first-time volunteers will be trained by an experienced volunteer.
2. Pick up a clipboard, it will contain meal packing, delivery, and driving instructions.
3. Bag up the boxed meals complete with salads, desserts, and you're to head out to deliver.
4. Complete deliveries by 7 pm – approx. 2 – 2 ½ hour total time commitment from arrival at Moveable Feast to route completion.
Does this sound like a volunteer opportunity that would interest you?
If so, please let us know by calling Terry Mullins at 859 252-2867 to schedule a training date or submit a
volunteer form.
One condition to participate is delivery volunteers must use their vehicles and have a valid driver's license and insurance.